Green and arty Kyoto has been setting the agenda for centuries 
The former capital of Japan is a perfect mix of the old and new – wooden machiya houses, zen gardens, young girls in their kimonos contrasted with the sleek modern architecture and futuristic led lights, right next to a shrine in the same block. Welcome to the Japan you have always wanted to see.
STAY//
Screen Hotel is a 22 room boutique hotel in which each room is designed by different architects from all over Asia.
Pretty bangasa (traditional Japanese umbrella) chandeliers in the lobby/restaurant.
We stayed in a room that embodied pink hues through out the bed room with slick white sofa and a streamlined decor, designed by Pirada & Paradis Senivongse Na Ayudhya,Bangkok.
Views from the Terrace
Screen also rents you bikes which is probably the easiest mode of commute to all the nearby places.
SEE //
There are about 2000 temples and Shinto shrines and about 17 World Heritage Sites, Kyoto is so geographically rich with three sides of water basins keeping the city green and thick in vegetation. How would you like to walk along a bamboo garden or a forest that leads you to a shrine?
Golden Pavilion (Kinkaku) – The most famous temple in Kyoto and probably Japan. The temple is literally covered in gold! Must be one of the most beautiful man made places on earth.
…temples that are quiet with very few people in it, gives me a sense of calm, a place where you can reflect and think about nothing for a while. And then watching someone else pray is poetic in a way!
Oh look – he wants World Peace before the Giants win!
Traditional Tea Garden in the Temple
Matcha Tea – The bitter tea is balanced with the sweet.
Ryoan-ji Temple – The greatest masterpiece of Japanese culture is the Rock Garden. 15 Rocks and 248 sq.m area, raked white sand.. simple yet a beautiful depiction of nature: ocean, mountains, rivers and the surroundings.
This takes me back to my Architecture school days – I always found a way to add in a zen garden in all my projects.
Kiyomizu-dera Temple has the best view of Kyoto – its a huge complex with many shrines and well, lots of people. The waterfall Otowa-no-taki with three channels of water dropping into a pond is believed to have therapeutic properties, there are metal cups for easy access to drink from the waterfall. It is said to give good health, longevity, and success in studies. I will take one too!
Shimogamo-jinja – one of the oldest Shinto shrines in Japan.
Newly weds in their wedding garb
Tadasu no Mori forest
Kyoto Manga Museum  – This is the shrine of Manga characters – a museum that houses 300k comincs and manga related exhibits. Well, who can resist going to the MANGA museum in the birthplace of Anime.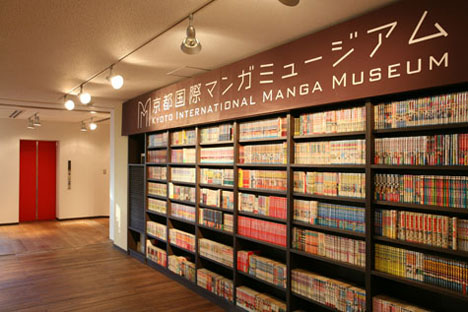 SHOP //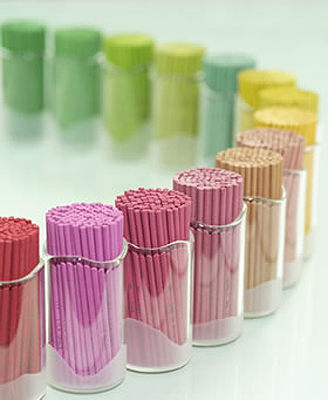 Lisn Kyoto is an incense shop in Karasuma Dori;  various colors of incense sticks are displayed on the glass table and by the walls with a motif of wave shape. Pretty as I call it.
UCHU wagashi Sweet bites in a delicate package.
Sfera – Shop to buy everyday things that are designed meticulously.
Gion neighborhood at night
These wooden townhouses are called Machiya houses, traditionally craftsmen stayed here. This area reminded us of the Kyoto we have seen in movies..and wait for a hot second, the scene is about to get surreal — A Geisha or Maiko girl walking out of one of them and walking elegantly across the street and poof.. she vanishes into thin air.
One of them was sweet enough for a photog.
And one of them moved out of the traditional picturesque zone and walked right into 21st century and got into a taxi with this stodgy looking man.
And that's Kyoto for you. The Japan of your imagination!