"Valli is not waking up to the sounds of the ocean anymore" – facebook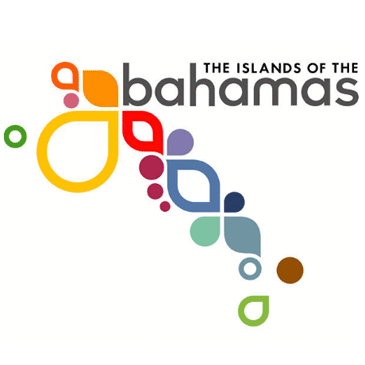 Thats one thing you suffer from when you get back from a beautiful country such as the Bahamas. Right from their logo, designed by Duffy and partners, which won an award from the AIGA in 2005, to the people, to the food, everything is very vibrant and full of spirit.
Stay at Compass Point, properties of the Island Outpost, a small boutique resort which has 12 colorful huts on the ocean. Perfectly suits our idea of vacation: private, cheerful island vibes, and house that sits right on the water.
Junkanoo colors on the outside and very chic on the inside with white linens and wicker furniture, and a balcony  that sits on top of the waters. The waters are so clear, we spotted a sting ray from the balcony.
Morning Breakfast at Compass Point
The resort is about 20 minutes from downtown, the ride is along the beaches so its a very scenic drive. Its along the Cable beach, Sandyport and Caves Point. Remember to drive on the leftside though.
What's around and where to Nosh:
Famous Italian restaurant Cafe Matisse. Recommend the Mahi Mahi paired with a Rum Punch (ofcourse) and the Lamb Shank with Gumbe Smash. It was delish!
For the reason that it might be 98 degrees outside – step into  Senor Frogs, to cool off with the tall margaritas.
Mesa Grill, one of Bobby Flay's restaurants. Cove Atlantis, oh my god, is so beautiful.
Graycliff Inn for cocktails. "…built in the 1700s by the privateer John Howard Graysmith, and established in 1844 as Nassau's first inn, Graycliff brought the rich, the famous and the royal to Nassau and the Bahamas."
…at a ruin site nearby..
One & Only Ocean Club, where only the Rich & Famous go. Its also on the cabbage beach, one of 10 world's best beaches. Loved the interiors of O&O and  the 'all white' decor. Great for people watching!
Such beautiful waters every where.
Arawak Cay. Two streets lined with authentic restaurants, menu ranging from $3 to $8. Stopped at Twin Brothers, where all the crowds seemed to go. Bartenders attending the Daiquiri machines were so busy, that we had to wait for a long time.
Conch Fritters and Fish Fry. I almost cried, it was thaaaaat good.